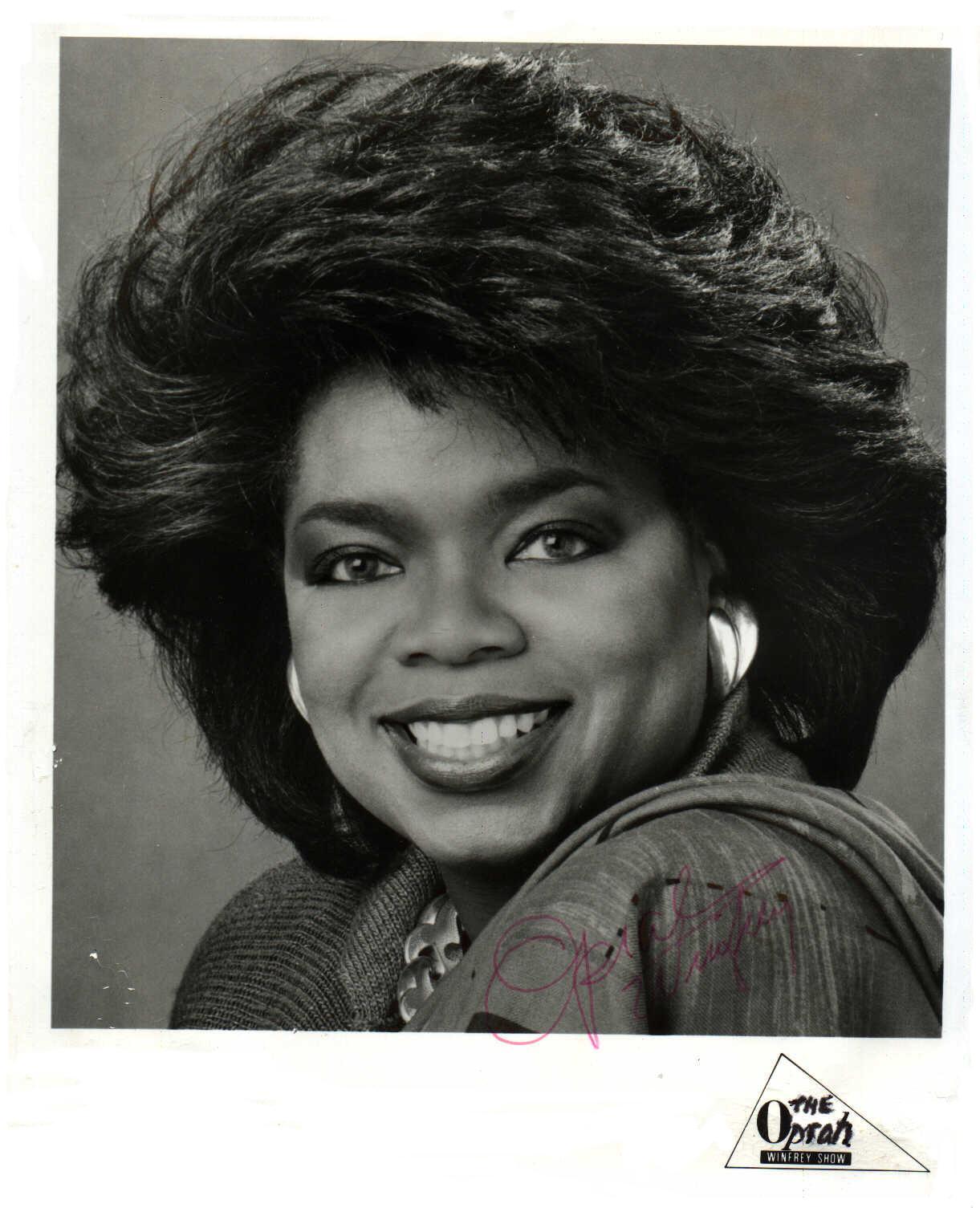 This photo is a little damaged. I was painting
my room and I placed this photo under my bed.
I kept it there for a few weeks. And then,
I spilled some water on it by mistake so
it got stuck to the glass. I'm just glad it
wasn't all ruined. So that's why the
old Oprah logo doesn't look right. Now,
of course, I have this hanging on my wall.